Affordable New Construction Rental Property in the News
Institutional investors and private individuals alike are making the move to new construction rental property due to the growing rental market, need for affordable rentals, strong appreciation and simple, "turnkey" operation.
South Florida has affordable housing crisis, officials say
[T]here's a belief… that it is a long-term hold and there's yield and there's appreciation to be had…

Many workers can't afford a home in Southwest Florida as area booms

…doubling down on Wall Street's bet that in post-housing-crisis America renting would become more popular.
Labor market report shows growing need for affordable housing in Southwest Florida

Single-family rentals prove a winning bet… Welcome to the Wall Street housing market.
Landlords will have the ability to keep pushing rental rates over the next four years while realizing steady appreciation on their underlying asset

The bet behind the build-to-rent boom is that there are enough people who dream of the detached-house life but can't afford to buy into it.
Buying new costs more up front than does rehabbing an existing home, but landlord companies save on maintenance and can set rental prices 5% to 8% higher.

Affordable New Construction in the Florida Heartland
Our homes come complete with granite counter tops, tile flooring, real wood cabinetry, impact resistant windows & doors, and more!
Buyers can choose a laid-back, outdoor lifestyle while still staying close to beaches, dining, shopping, and more. Starting at $132,900 for a 3 bedroom, 2 bath single-family home, they make great investments as rentals, too!
Where are we building?
We're building homes near the Caloosahatchee River in Port LaBelle, a wonderful community located three miles east of the city of LaBelle. Port LaBelle was originally developed in the 1970s and includes neighborhood parks, walking paths, a marina, and a growing residential community.
With a local population of just over 40,000 and neighboring population in the millions, Hendry County is at the heart of South Florida!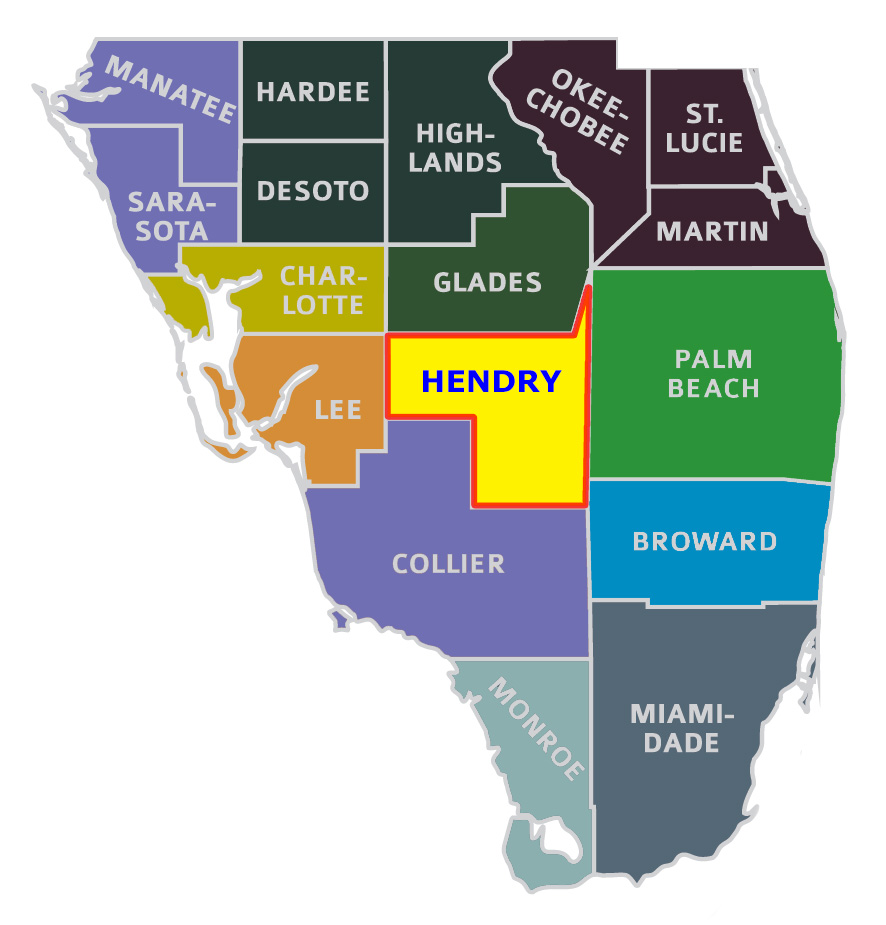 Demographics
Hendry County abuts the counties of Palm Beach, Broward, Collier, and Lee.
Nearby Population:
30 mile radius: 364,457
60 mile radius: 1,439,750
90 mile radius: 5,711,209
Proximity:
Fort Myers: 29.6 mi
Naples: 39.9 mi
Sebring: 54.3 mi
Port Saint Lucie: 74.3 mi
West Palm Beach: 78.2 mi
Fort Lauderdale: 82.2 mi
Sarasota: 83.0 mi
Winter Haven: 93.3 mi
Miami: 93.8 mi
Tampa: 111.1 mi
Orlando: 130.5 mi